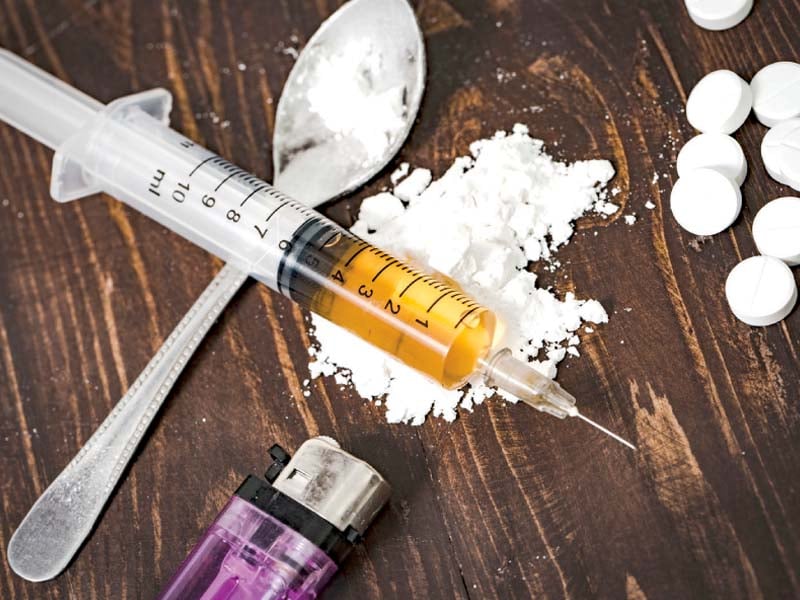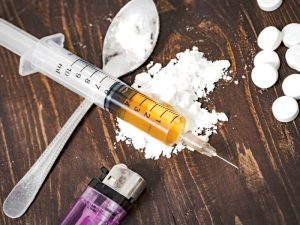 Rehabilitation is a complex process involving different stages from initial detoxification and to psychiatric treatment that is ongoing and continued for a good long period of time until patients have been sober for over a number of years.
Abbottabad lies at the junction of kpk and Punjab and the city acts as a small trade hub for the region. It is imperative to note that the fewer economic opportunities and the downslide of the country's economy has caused many joblessness and other social issues in the city. The onslaught for these problems and ongoing issues have caused youth of the city to stray from the mainstream and find solutions in adventurism and drug taking, like other parts of the country.
Solution for Drug Addiction Patients
If you or a loved one is struggling with addiction, it's important to get help as soon as possible. Addiction can ruin lives and damage relationships, but there is hope. At New Hope Rehab Centre, drug addiction rehab centre in major cities of Pakistan, we offer a range of services to help our patients overcome their drug and alcohol addiction and start living a healthy, happy life.
Our programs are designed to meet the unique needs of each patient, and we offer a variety of services such as detox, counselling, and therapy. We also have a team of caring and experienced staff who are here to support our patients every step of the way. If you or someone you know needs help, please don't hesitate to reach out to us. We are here to help you heal and start living a better life. In order to address these issues and find solutions for them, give them a peaceful and secure place to get rehabilitated from addictions and help in dealing with psychiatric problems our rehabilitation centre has created enormous opportunities for those seeking support.
The quickest way to reach the rehabilitation centre is contact or customer support. We have arrangements for picking up patients from onsite and moving them to the centres nearest to the patients, reach us at the phone numbers listed at the end of this page.
New Hope Rehabilitation Centre
The new hope rehabilitation centre is one of the finest and top most institutes as a Drug Addiction Treatment Centre providing not just medical based detox but also long term recovery of the patients so that they don't have to suffer relapse of the disease.
As drug addiction is not just a habit but it has also been a disease and should be treated like that.
What is Relapse in Drug Addiction?
Relapse is a major problem which patients of drug addiction and alcoholism face because of incomplete and random treatment. In this case the role of the family should be very important and supportive so that they make sure that continued sessions are attended and the sober state is continued even after initial detoxification.
Relapse is a common occurrence among those who have struggled with drug addiction. In fact, according to the National Institute on Drug Abuse, up to 40% of people who have completed treatment for addiction will relapse within the first year. While this may seem like a discouraging statistic, there are things that can be done to prevent relapse and maintain sobriety in the long-term.
Here are a few tips to help prevent drug addiction relapse:
1. Stay in treatment. After completing a drug rehab program, it is important to continue attending therapy and support groups. This will help to keep you accountable and provide you with ongoing guidance and support.
2. Avoid triggers. It is important to avoid any places or people that may trigger a craving for drugs. If you know of certain places or situations that trigger your cravings, make sure to
Solution for Relapse Prevention
Health friendly environment and activities which induce faster recovery are the hallmark of the services of the new hope rehabilitation centre Islamabad. Qualified doctors and experienced medical staff play a healthy role in providing and speeding up the recovery procedure of drug addiction patients, making sure that only medically supervised detox is provided to the patient so that the treatment is authentic.
Supervision of Medical Doctors
Our medical board makes sure that the standard procedures are up to the mark of international standards and given the scope and viability provide the best possible administrative and medical assistance to the patients possible. If you want to enquire about the details of how to proceed with treatment for drug addiction, alcohol and psychiatric patients in Ahmedabad call or helpline for further information and detailed assistance.
Issues of Poverty in Northern Pakistan
Northern part of Pakistan is normally facing the issue of poverty as well it is also linked with lack of education and modern healthcare facilities so in this contact the hi rehab centre is one of the finest state of the art institutions providing solace and support for drug addiction patients.
Reach us for any emergencies related to drug addictions and psychiatric issues
Located in the city of Abbottabad and Islamabad, Pakistan, besides other cities of KPK and Punjab, our drug addiction rehab centre offers a comprehensive and multi-disciplinary approach to addiction treatment. Our highly qualified and experienced staff provides a range of services, including individual and group therapy, family counselling, and holistic therapies. We also offer a wide range of amenities and activities to help our patients heal in body, mind, and spirit.
If you find someone who is really struggling with addiction to drugs or alcohol or is having an excessive amount of anxiety and depression, we invite you to come and experience the healing power of our rehab centre. Our compassionate and knowledgeable staff will work with you to create a treatment plan that is tailored to the unique needs of the patient. We believe that recovery is possible for everyone, and we are dedicated to helping you achieve lasting sobriety.
We are available for all kinds of psychiatric and drug addiction emergencies and we have the option to arrange ambulances for pick up of patients as well.
New Hope is the Best Drug Rehabilitation Center in Islamabad, Pakistan